The new American 1 True Savings Account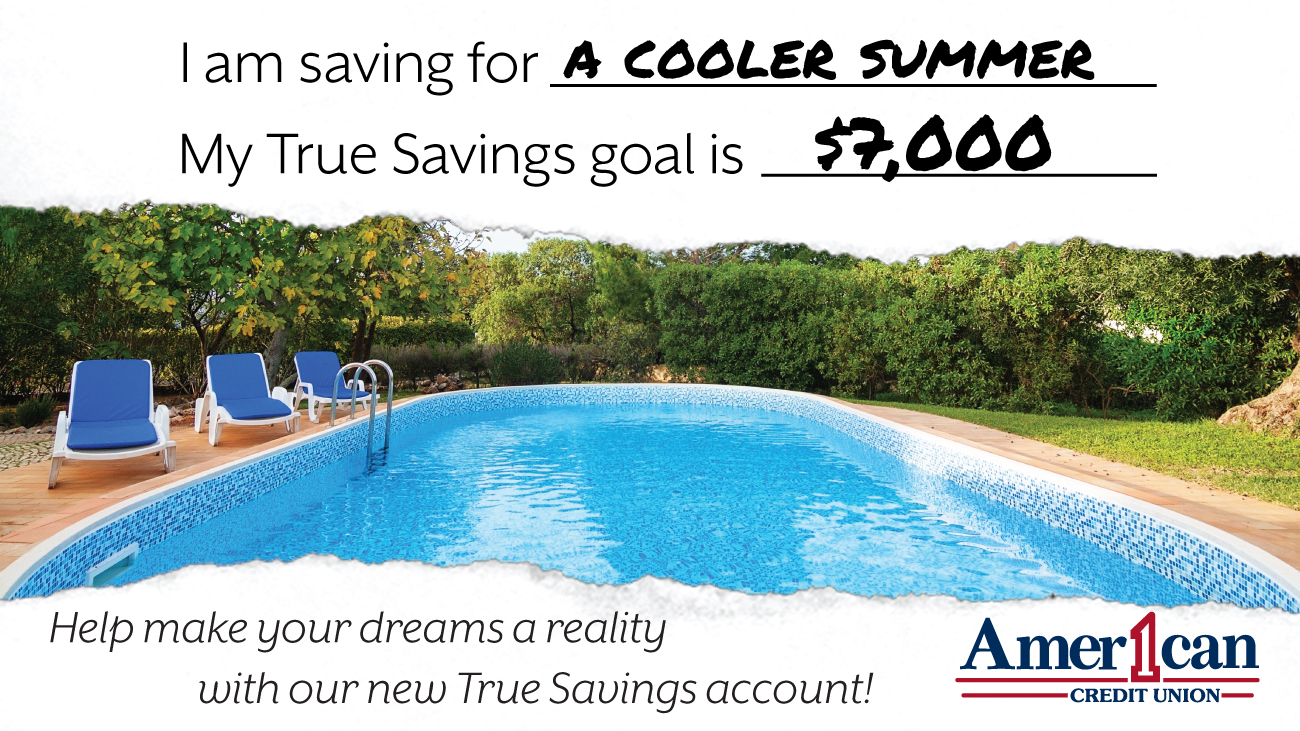 When you open a True Savings account, you're not only saving for your future but also joining a movement of True Savers! With the new True Savings account from American 1, you will receive general updates on how the entire community of True Savers is doing.
In mid-April 2019, American 1 did a soft launch of the new True Savings account with over 100 American 1 staff members. To date, the team has saved more than $60,000! Staff members are saving for various reasons including dream vacations, rainy day funds, new home down payments, and more. After just 10 weeks, they have already saved more than 20% to the overall goal of $314,000.
Being part of a community of True Savers, piled on with fun weekly challenge emails and no opening or maintenance fees has made the new True Savings account the best way to save. The American 1 team is now ready to share the new True Savings account with our members and the community.
Join the True Savings community! Start by setting a goal for yourself. What are you saving for? American 1 will send you weekly emails that contain a fun savings challenge, remind you of your goal and what you're saving for, and tell you how much you've saved to date. You'll also become part of the community of True Savers and will get updates on how much we are all saving together as a community.
Visit any American 1 branch for more information and open your True Savings account today!
« Return to "American 1 Blog"
Go to main navigation