Home Equity Loan vs. Home Equity Line of Credit (HELOC)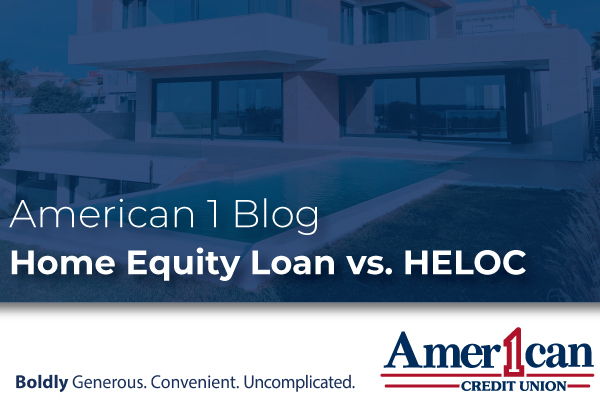 The year 2020 had many of us spending more time at home realizing the various projects we would like to accomplish. A great way to help fund your projects list is through a Home Equity Loan or a Home Equity Line of Credit (HELOC). While both serve the same purpose of achieving equity in your home, taking a loan out on your home does not gain equity unless you use the funds specifically to make home improvements. Because Home Equity loans and credit lines use your home as collateral, they are a great way to take advantage of a lower interest rate rather than using a personal loan or credit cards to fund your home improvement projects. Below are two key differences between a Home Equity Loan and a Home Equity Line of Credit:
Disbursement – One of the most significant differences is how you get the money for each loan. With a regular loan, you receive the entire sum of money all at one time. With a HELOC, you can draw money as needed for projects.
Payment – With a traditional Home Equity loan, you start paying back a specified amount as agreed upon when taking out the loan. With a HELOC, you can make interest-only payments during the draw period and switch to paying on principle once you enter the repayment period.
Here are two articles you can check out to learn more. You can check out an article here from NerdWallet, and an article here from Bankrate. Both articles go more in-depth about the differences between the two types of loans.
American 1 Credit Union offers Home Equity Loans and HELOCs. Contact us today to see how we can help you gain equity in your home!
« Return to "American 1 Blog"