Half Court Shoot-Outs Benefit Local Schools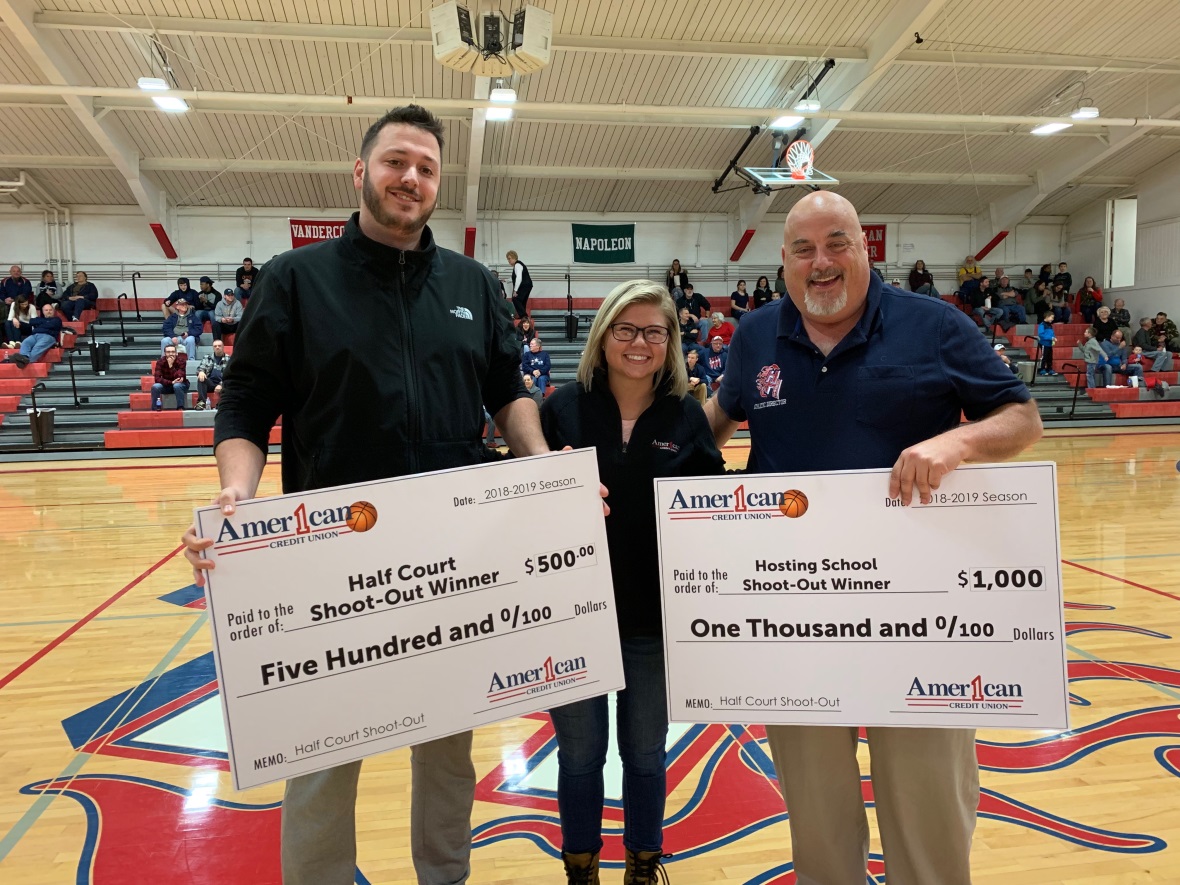 Throughout the 2018-2019 basketball season, American 1 visited 13 local high schools to show support through Half Court Shoot-Outs.
To enter the Half Court Shoot-Out, individuals attending the game submit their name into a drawing. Two fans attending the game are chosen at random to attempt a half-court shot during half-time. Each fan receives two chances to make a basket. But even if they don't make the shot, participants don't leave empty-handed - simply for being selected, the individuals receive $50 and the school receives $250. If the shooter is lucky enough to sink a half-court shot, American 1 Credit Union awards them $500 and the participating school $1,000. One of Hanover Horton's lucky fans was the only participant who made a half-court shot to win $500 for himself and $1,000 for the school.
American 1 proudly donated $4,000 during the 2018-2019 high school basketball season.
To register your high school for next year's American 1 Half Court Shoot Out, please email: community@a1cu.org
« Return to "American 1 Blog"
Go to main navigation