Fraud Corner: Be Cautious with Online Purchases
Everyone is a potential victim of fraud, regardless of how much you know. Recently one of American 1's Vice Presidents nearly became a victim of a scheme that could have resulted in the loss of over $10,000.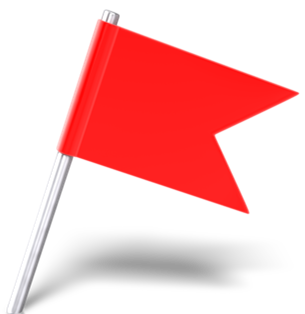 The recent close brush with the scam began while looking for a pre-owned fishing boat. This family had saved money to buy a boat and were shopping popular pre-owned websites. They found one that was exactly what they were looking for and at a great price.
After a couple interactions where the family requested more information and additional photos, they requested to schedule a time to see the boat. This is where the story began to change. It was at this time that the seller said they were moving the sales transaction to eBay Motors, to "make things easier."
The seller said that eBay Motors would send an invoice, ship the boat, and give them five days to inspect the boat and approve the purchase. The next day, the family received what looked like an authentic invoice from eBay Motors along with an email from the seller to confirm that they received the invoice. The eBay Motors invoice explained that the family would transfer funds to eBay Motors and the funds would be "held in escrow" while they inspected the boat. Then once the family approved the sale, eBay Motors would send the funds to the buyer.
The family then discovered that the boat was not listed on eBay Motors, but it was still listed on Craigslist. All of of these red flags led them to do a Google search looking for information about scams involving eBay Motors. That search then led the family to eBay Motors Security Center where there was an alert about scams where fraudsters list items on sites like Craigslist and then move them to what appears to be eBay Motors.
When making large purchases online, use extra caution. It only took a few minutes to research the eBay Motors Security Center, which has alerts about common scams. Deciding to slow down, even if it meant losing out on a good deal, saved this family thousands of dollars. Look for red flags. Be suspicious. If you haven't physically inspected the item you are planning to purchase or you can't actually meet the person who is asking for money – stop. Seek advice. You can always visit one of the American 1 branches for help and advice before you transfer your hard earned money to someone you don't really know or have never met in person.
« Return to "American 1 Blog"
Go to main navigation