Beneficiaries & Why They're Important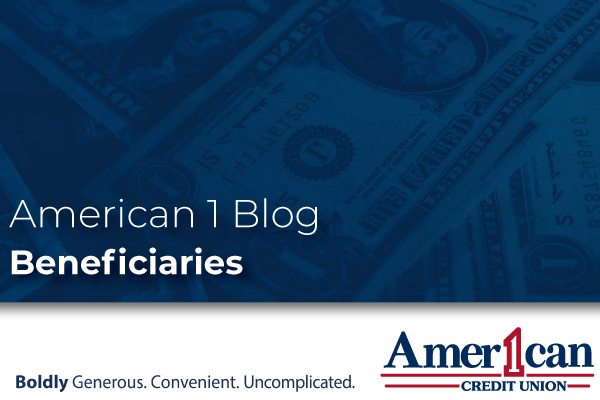 When it comes to planning, it's essential to think about having a beneficiary in the event you pass away. Having a beneficiary will remove the uncertainty of what will happen to your assets after you're gone. Below are a couple of reasons to have a Beneficiary.
It eliminates confusion – If you don't have a Beneficiary set up, it can leave everyone wondering what will happen with your assets and who gets what. When you have a designated beneficiary, it makes the process of allocating your assets easier and less stressful.
It will save your family time – Without a beneficiary set up, your assets can go to the state depending on your state's laws. Setting one up will help make sure that your assets go to your loved ones.
It can build financial wellness for your loved ones – Leaving behind assets to your loved ones can help them build future financial wellness.
Check out this article from Prudential to learn more about why you need a beneficiary. Stop into your local American 1 Credit Union or contact us today to set up a Beneficiary on your account.
« Return to "American 1 Blog"