American 1 Credit Union Receives Best-In-State Credit Union Award from Forbes 2023
Jackson, MI - American 1 Credit Union, serving five counties in southern Michigan, receives Forbes Best-In-State Credit Union Award 2023, one of five selected institutions in the state of Michigan based on member-driven criteria.
Forbes, in partnership with Statistica, evaluated regionally based credit unions on the following criteria:
Member Surveys: Statistica surveyed approximately 31,000 people across the country and asked participating parties to name credit unions where they have a checking and savings account. Participants evaluated the institution based on customer service, the quality of financial advice advisors offered, whether fees are transparent and reasonable, ease of website navigation, on-location branch services, and the overall level of trust the institution inspired. The member surveys accounted for 80% of the scoring criteria.
Online Reviews: Forbes & Statistica used Google reviews left between March 2020 and April 2023 as part of their evaluation, using member feedback and ratings, accounting for 20% of the scoring criteria. American 1 Credit Union has an impressive 4.9-star rating on a 5-star scale across their 16 branches' Google My Business pages.
"American 1 Credit Union is honored to be recognized as one of the Best-In-State credit unions based on member feedback by Forbes for 2023," stated Martha Fuerstenau, President & CEO of American 1 Credit Union. "We are dedicated to providing industry-leading resources our members count on to live a financially healthy lifestyle. As we continue to grow, our focus will remain on providing the communities we serve with personal, everyday banking products that meet our members where they are in their financial wellness journey."
Forbes officially published its award recognition article on June 20, outlining the best credit unions in all 50 states, granting 157 awards to 147 individual institutions.
Established in 1950, American 1 Credit Union serves over 63,000 members, including 250 local employees, with 16 branch locations across Jackson, Washtenaw, Hillsdale, Lenawee, and Wayne counties. American 1 is proud to serve the members of its communities by creating financial wellness through everyday personal banking.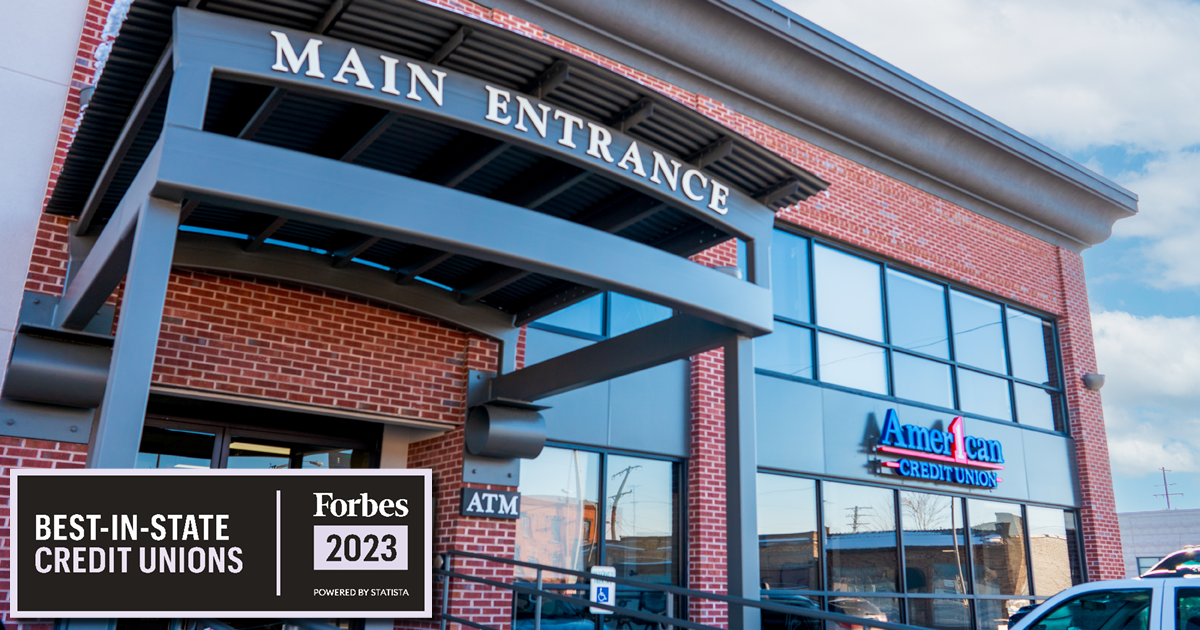 « Return to "American 1 Blog"