Home
|
Explore
| American 1 Credit Union Holds Annual Meeting and Honors Current and Past Board Members
American 1 Credit Union Holds Annual Meeting and Honors Current and Past Board Members
On Thursday, August 19, American 1 Credit Union held their 71st Annual Meeting in the Tremaine Meeting Room at the American 1 Event Center in Jackson, Michigan.
During the meeting incumbent American 1 board members Angella Arnold, Linda Schaub, and State Representative Julie Alexander were all re-elected to serve additional 3-year terms. Commemorative plaques were also presented honoring current board secretary Gerald "Jerry" Tremaine and former board members Chester "Chet" Radabaugh and Jerry Sisk. Radabaugh and Sisk were still actively serving on the American 1 Board of Directors at the time of their passing, both in 2015.
These plaques will be hung in the American 1 Event Center outside each event space that bears the name of these American 1 board members – Tremaine Meeting Room, Radabaugh Hall, and Sisk Hall.
"It was a true honor to present these commemorative plaques during our Annual Meeting," shared American 1 Board Chairman Philip E. Hoffman. "These three gentlemen dedicated a combined 107 years on the board of American 1 Credit Union. Putting their names on the event spaces in the American 1 Event Center and hanging plaques sharing their lasting legacy is the least we could do for such incredible dedication to American 1, our members, and the entire Jackson community."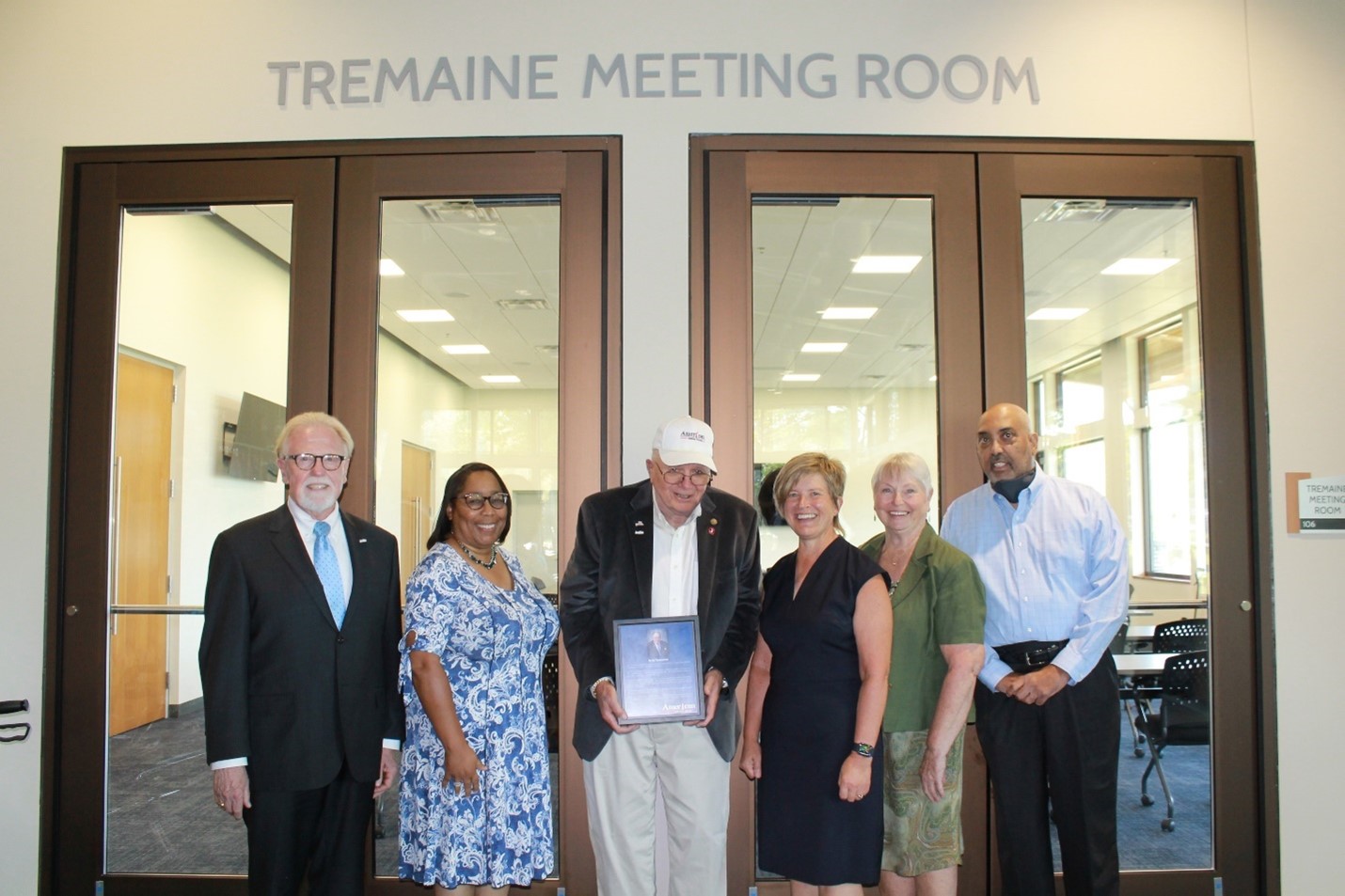 Pictured from left to right: Philip E. Hoffman (Board Chair), Angella Arnold, Jerry Tremaine, Martha Fuerstenau (American 1 President/CEO), Linda Schaub, and Frank Weathers.
Established in 1950, American 1 Credit Union today serves over 59,000 members with branches in Jackson, Washtenaw, Hillsdale, Calhoun, Lenawee, and Wayne counties. American 1 is proud to serve the members of their communities by creating financial wellness through personal everyday banking.
« Return to "American 1 Blog"