American 1 Celebrates 70 Years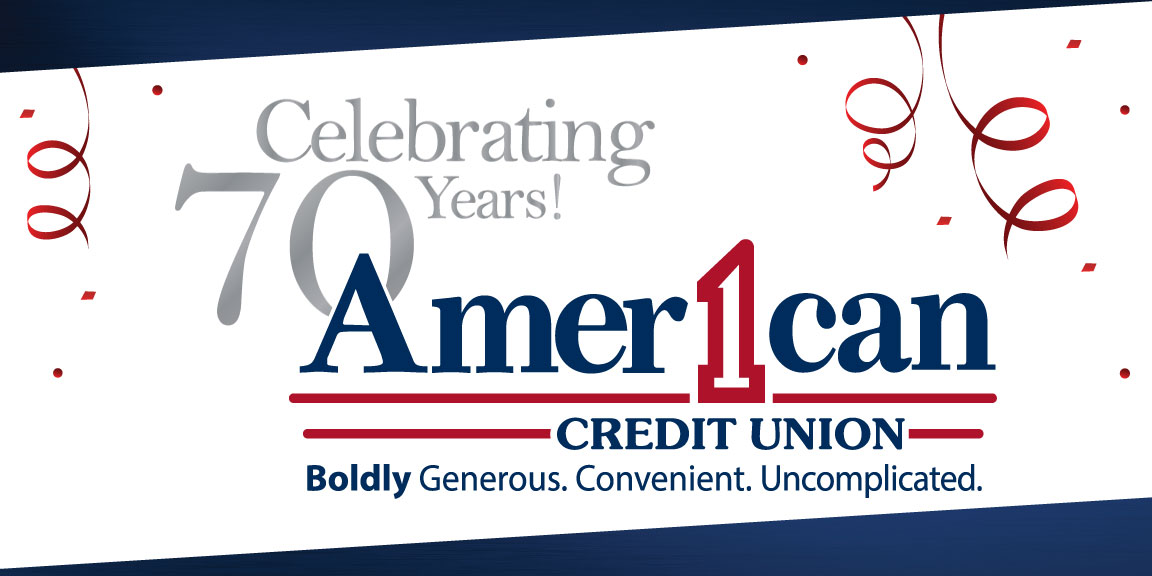 April 21, 2020 marks 70 years in business for American 1 Credit Union.
"Our long-standing history in Jackson County allows us to continue making a lasting impact on the community that helped make us who we are today," said Martha Fuerstenau, President/CEO of American 1. "American 1 and our Board of Directors are dedicated to the members we serve, and we look forward to another 70 years of service to our members and community with the mission of creating financial wellness through personal everyday banking."
Founded 1950 in Jackson, MI, American 1 first began as the Jackson Co-Op Federal Credit Union, as a service provided to members of Jackson Co-Op Services. Jackson Co-Op Federal Credit Union was originally located at the local United Rubber Workers Hall 185 on a part-time basis, beginning with 47 members and three full-time employees in its first year.
Later the credit union purchased a small house on Chapin Street in 1951, and a vacant church on Pearl Street in 1962. Needing more office space to accommodate its growing membership, the credit union bought the McCourtie dealership on Michigan Ave. in Jackson and established our current Home Office location. By 1964, Jackson Co-Op Federal Credit Union had acquired over 5,000 members, and even sold "Co-Op appliances" until 1974. The credit union soon established branches in Battle Creek, Hillsdale, Lenawee, Washtenaw, and Wayne Counties.
In 1987, Jackson Co-op Federal Credit Union officially changed its name to American 1 Federal Credit Union. And in October 2011, to continue its strong growth, American 1 became a state chartered credit union and adopted its current name, American 1 Credit Union.
To this day, American 1 puts community first through sponsorships, donations, major gifts, and volunteer efforts.
In 2019 American 1 gave more than $1 million to 255 organizations in Jackson, Lenawee, Hillsdale, Wayne, Washtenaw, and Calhoun counties. Some of the most notable giving was $600,000 to the Jackson YMCA toward their capital campaign and $250,000 to Spring Arbor University for The Arena Sponsored by American 1 Credit Union. An additional $151,287 in funding was gifted to area nonprofit organizations including Hot Air Jubilee, Talons Out Honor Flight, Bright Walls, and many more.
Today American 1 Credit Union serves over 57,000 members with branches in Jackson, Washtenaw, Hillsdale, Calhoun, Lenawee, and Wayne counties. American 1 is proud to serve the members of their communities by creating financial wellness through personal everyday banking.
« Return to "American 1 Blog"