Almost $700 Donated to The Salvation Army in Adrian Supermarket Sweep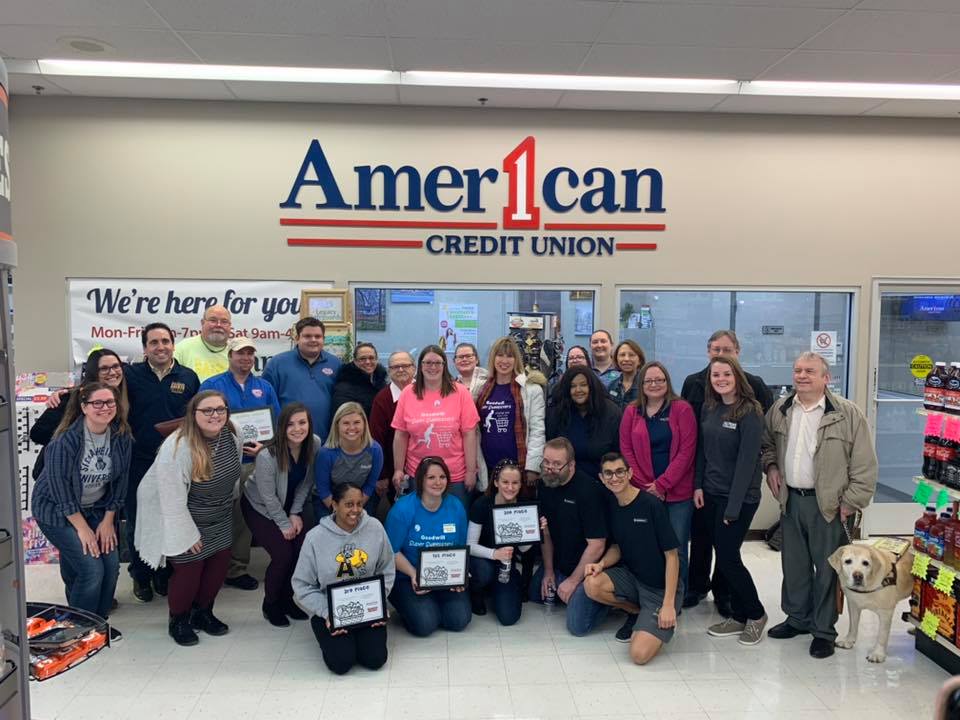 On Tuesday, February 19, American 1 Credit Union hosted their second annual Supermarket Sweep at the Country Market in Adrian, Michigan. Contestants competed to gather the most groceries within five minutes. All groceries were donated to The Salvation Army of Adrian.
American 1 has hosted several charity Supermarket Sweeps in the past. This year's teams included Adrian College, Adrian District Library, Croswell Opera House, Goodwill Industries of Southeastern Michigan, Siena Heights University, WLEN Radio, and American 1 Credit Union. Goodwill took home first place collecting 51 out of 66 items followed by Croswell Opera House and Adrian College. In total, 326 items were donated to The Salvation Army of Adrian valued at $700.
"We are thrilled to be able to give back to our community in such a fun way," said American 1 Credit Union's Brand Marketing Manager Jorden Griffin. "We couldn't think of a better organization to donate to than The Salvation Army, and we are appreciative of the local businesses and organizations who joined us today."
As with all American 1 events, the primary focus of the Adrian Supermarket Sweep is giving back to the community. American 1 Credit Union is proud to host positive events like the Supermarket Sweep as a way to give back to the people who make their communities great.
Established in 1950, American 1 Credit Union today serves over 58,000 members with branches in Jackson, Washtenaw, Hillsdale, Calhoun, Macomb, Lenawee and Wayne counties.
« Return to "American 1 Blog"
Go to main navigation