Home
|
Explore
| American 1 Credit Union Receives Naming Rights for a Community Recreation Center at Keeley Park
American 1 Credit Union Receives Naming Rights for a Community Recreation Center at Keeley Park
Jackson, Michigan - The Jackson County Parks Department received $500,000 from American 1 Credit Union for naming rights for the Jackson County Fair Event Center at 200 E. Ganson St.
The naming rights agreement, signed on July 26, 2023, named the building the American 1 Community Recreation Center for the next 20 years. The funds will allow the Jackson County Parks to improve the old Fair Event Center and transition the building into a community space.
"Investing in our community is important to us," remarked Martha Fuerstenau, President & CEO of American 1. "When the parks department presented us with the plan to revitalize the space, we agreed it was the perfect opportunity to reinvest in the historic building."
First built in 1918, the county-owned building, originally known as the Jackson County Auditorium, has been a town staple for social events, live shows, sporting events, roller-skating, and more in its extensive history spanning over 100 years.
"As a long-standing organization in the Jackson Community, it is our corporate responsibility to focus on placemaking, preservation, and revitalization in the town that a majority of our members call home," Fuerstenau continued.
American 1 first became involved with the Jackson County Fair Event Center in 2008, with their first naming rights agreement. In 2018, the credit union pledged $4 million dollars for a naming rights agreement to build the new American 1 Event Center also located at Keeley Park, strengthening their relationship with the Jackson County Parks Department.
"Building options for healthy recreation within our community continues to be a priority for American 1," stated Kelly Grygiel, Vice President of Communications for American 1 and Member Representative at Large on the Jackson County Parks Board of Directors. "As we continue to grow, we look forward to finding more fun, exciting, and engaging ways to give back to all the communities American 1 serves."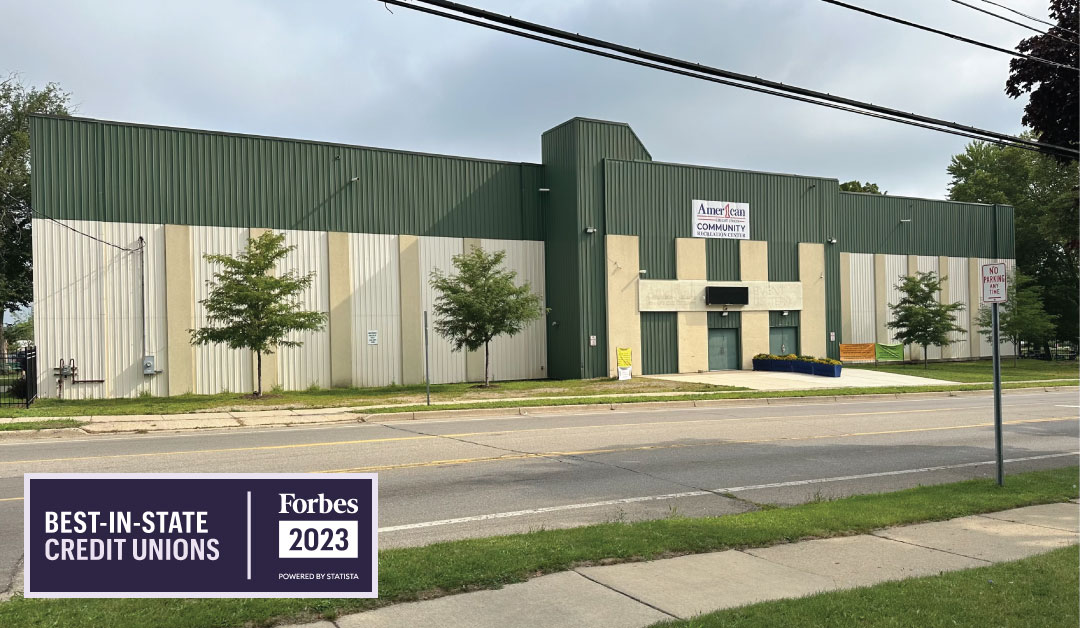 in 1950, American 1 Credit Union serves over 63,000 members, including over 250 employees, with 16 branch locations across Jackson, Washtenaw, Hillsdale, Lenawee, and Wayne counties. American 1, recipient of the Best-in-State Credit Union Award by Forbes for 2023, is proud to serve the members of its communities by creating financial wellness through personal everyday banking.
« Return to "American 1 Blog"