Welcome to American 1 Easy Pay!
Use Easy Pay when you want to pay your American 1 loan with your debit card from another financial institution. In order to enroll in Easy Pay, you will need your 6-digit account number and your access code. These payments will generally post to your loan account within 1 to 2 business days.
First time users will need to sign up for Easy Pay. This is separate from American 1 Home Banking. Follow the instructions below or
click here
to download a PDF of the step-by-step instructions. Click one of the Sign Up links to get started.

---
Your account number will be your base account number. You will not include any loan numbers or share IDs. For example: 123456 rather than 18000012345605.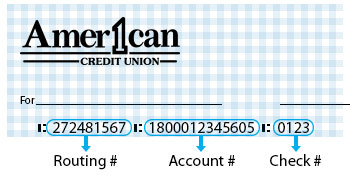 Your account access code is the primary member's birthday followed by their zip code.
For example: MMDDYYYYZipcode

---
Next you will need to create a User ID and Password, and select a Hint Question. Several of the required fields will be filled in on your behalf in the Contact Information section, however, you must fill in your email address. After all required fields are completed, slide/click the "Yes / No" button to agree to Easy Pay terms and conditions. Then click submit.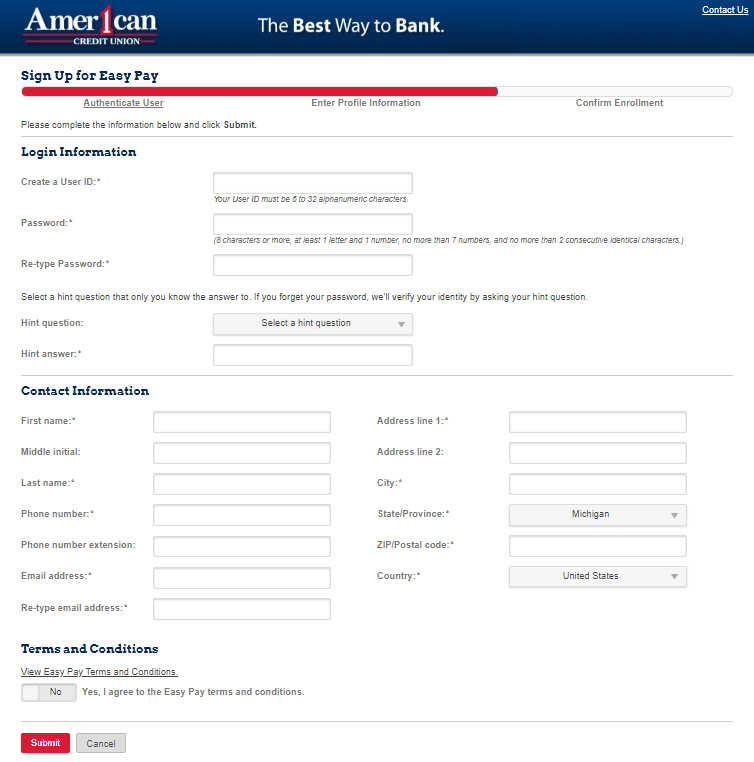 A confirmation page will come up. You will then be directed back to the original log in page. Enter the User ID and Password that you have created.