True Savings Account - An American 1 Employee Perspective
My True Savings Goal: Down payment for my first home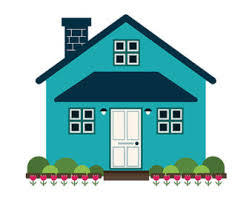 My True Savings goal is based on my commitment to building a down payment for my first home purchase; which is something I have been working towards, but have not yet been able to achieve. I decided to take advantage of the True Savings since the updates I receive in email hold me accountable and show my progress through a percentage.
There have been weeks that I did not add funds to my True Savings and when I do not see the percentage increase. During those weeks, I use the tips given in the weekly emails to figure out things I could have done differently. I appreciate that this share has some restrictions, such as no debit card access. With that said, I am still able to transfer in online banking if I really need to access the funds. Since opening my True Savings I feel a sense of accomplishment that I have not felt in the past, as this is the largest amount I have been able to accumulate. I am thrilled to see that I am steadily working towards the goal I set for myself and not just wishing for it to happen.
Kieli P.
Resource Center
« Return to "American 1 Blog"
Go to main navigation