Mobile ATM available at no cost for area events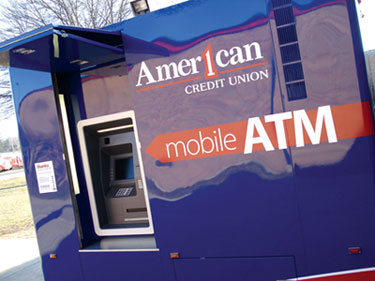 Did you know that the American 1 Mobile ATM can be taken to events?
CLICK HERE for an application to have the mobile ATM at your event.
Please note that due to the operating costs of this ATM, while American 1 members will not be charged a fee, non-members will be charged a $2 fee for using the ATM.
Currently, the Mobile ATM can only be approved for placement within the Jackson County area. Service is a priority with American 1 CU. If, for any reason, the ATM were to need service while at your event, we have to consider the travel time to service the unit when we place it so we can provide the quick service your guests deserve. We apologize for any inconvenience.
Go to main navigation